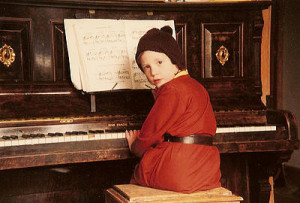 Piano
Piano is my first instrument. Growing up, I loved playing by ear, improvising, playing around with chords and making things up. This was later called composition.
​After concentrating on composition for my music degree, I took a Postgraduate Certificate in piano performance at Trinity college of music, studying under Christine Croshaw. Technique-wise I was taken back to the beginning and shown a very different approach to the physicality of playing the piano. My playing and my idea of playing were transformed. The three years of lessons I had there have greatly influenced the way I teach.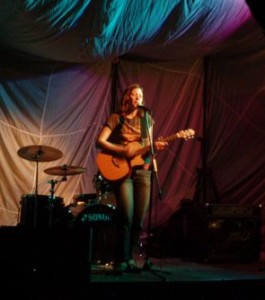 Guitar
I have always played guitar, and enjoyed spending a year with one traveling around Asia and Australasia picking up new songs and techniques. As well as being extremely versatile and the instrument of the people, the guitar is an intimate instrument, which you have to cuddle to play.

Ukulele
The uke is a darling instrument. The sound is as light as air, and can sound celebratory or deeply melancholy. Thanks to only having four strings, it is super easy to play, and play any style of music you like on a ukulele – it sounds gorgeous. I always accompany my uke when it goes on holiday.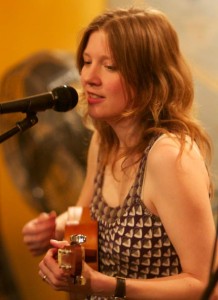 Quite a number of my students play baritone uke. The baritone is more commanding with a bigger body and lower sounding strings. Its four notes are the same as the last four strings on a guitar, making it an ideal starter instrument for small hands.
One of the best nights you can have in London is at Tricity Vogue's Ukelele Cabaret. Go and listen to the fantastic acts, take your uke along, play in the open mic or just strum and croon to your heart's content in the singalongs. There are even spare ukes you can borrow if you're interested in trying one out, or if you made the embarrassing mistake of leaving home that morning without your uke.​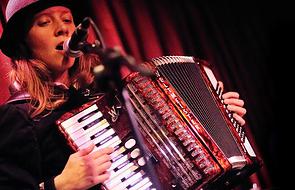 Accordion
The accordion is like a toddler. It clings to you unmercifully in an attempt to break your back. But then it gives you so much love you forgive it. And it also makes a very loud noise when you squeeze it.
​I enjoy the accordion because of all my instruments, it is the only one where you can develop a note once you've played it. It's the only one you can truly dance while playing; the freedom of movement is great. And you can feel the sound vibrating against your belly.
Voice
For many years I have sung with the Philharmonia Chorus, and from time to time with Tredici, a great central London chamber choir. I have always loved singing harmonies in my various bands,  especially the close harmonies of the Mange Tout Mamas. To listen to, I like characterful, honest voices and don't care much about technical ability, as long as the voice tells a story (preferably the one which they are singing about). Everyone has their own unique voice. It's extremely enjoyable to lay aside your inhibitions and just open your mouth and sing. I have taught children who purely through enjoying singing have at adolescence suddenly developed beautiful, rich, distinctive voices. It is an exciting thing to witness.