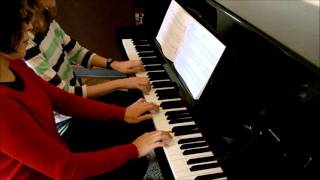 Allegro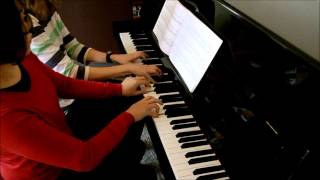 Pentatonic in 3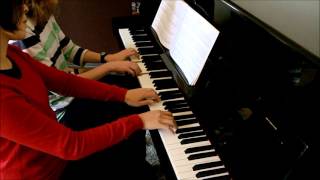 Andantino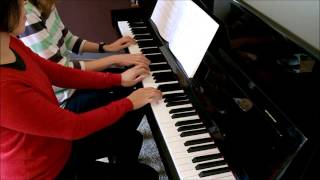 Andante con moto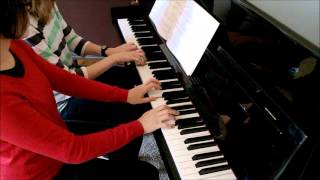 Breeze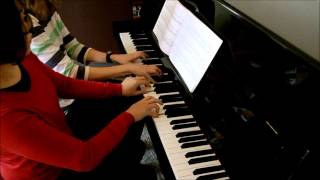 Tempest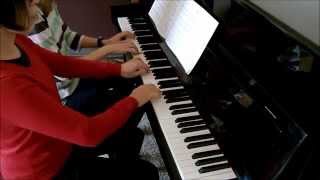 Reel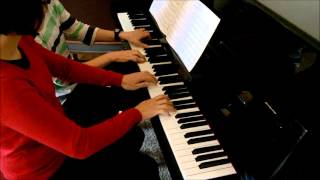 Saloon Bar Blues
Allegro

These duets were written specifically for maximum ease, and this one is particularly easy for the intermediate secondo part.     The beginner's part is always in unison throughout the two books, so that the beginner can experience coordination between the two hands without having to think of two different ideas at once.    In Allegro, the intermediate part gets to play with both hands in unison too, so they can relax and enjoy the interplay between the two parts.    There is a faster rhythmic figure which gets passed between the players, which always has a crescendo and diminuendo. I would advise players to see if they can outdo each other on these swells of dynamic. And don't pause at the end of the lines. Think ahead and keep going!

Pentatonic in 3

This duet is a firm favourite, and one of the first I wrote. Although it is the only one to venture out of the five-finger position, it is actually one of the easiest. I generally introduce it second after Breeze. It's great to get them reading and feeling three-in-a-bar this early on. The two pianists get to swap around with each other, taking turns to play the tune, and a high drone on A (the 5th note to complete the pentatonic scale). The Intermediate part is swung; play it nice and lazily. It may initially seem like a lot of notes, but it consists of the same pattern repeating, so once you get your head around the pattern, it's all yours. The beginner part repeats a very simple pattern, but sounds different when it comes round again, because it is harmonised differently by the intermediate part. The harmonisations are quite jazzy and sometimes a bit adventurous, I suspect a bit too adventurous for one particular Amazon reviewer, but stick with it, you will be rewarded when it all comes together! Enjoy.

Andantino

Andante con Moto is a good one for practice at reading the bass clef. It starts off with both players just playing with their left hands, then you get a swell of volume and texture as the right hands are added. The beginner's melody is slow over the Diabelli bass figure of the intermediate part. If a beginner needs encouragement with feeling the rhythm here, I often play their part with them to begin with, in my free right hand. The question and answer phrases exchanged by beginner and Intermediate near the end of the piece are fun and encourage each part to listen to each other.