Rosa Conrad: composer & teacher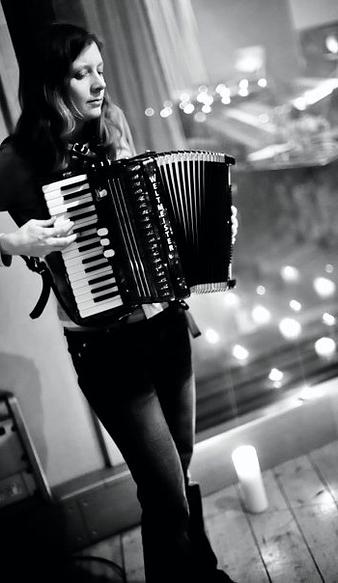 I grew up exploring a world of all kinds of music. As a child I would spend hours strumming a guitar or at the piano with my musical sponge of a grandfather who taught me chords, accompaniments and melodies by ear.
This fortunate beginning gave me a fascination with playing around with music, and laid the foundations for my two loves; writing music and teaching.
I went on to study composition for my degree at Middlesex University, and a Postgraduate Certificate in piano performance at Trinity College of Music.
I have been teaching music since 2000, and in 2013 published my first book of music written for my students, 'Rosamund Conrad's Delightfully Easy Piano Duets: Book 1. Since then I have published book 2 of this series, and the first in a series of musical insightful, flexible and enjoyable pieces for beginner piano; 'Fun, Games and Party Pieces'.
My piano music is featured in the syllabus of the Dulwich Piano Festival and the Kingston-upon-Thames Festival of the Performing Arts.
My arrangements of the Sea Shanties, 'Haul Away Joe', 'Leave Her Johnny' and 'A Drop of Nelson's Blood' for flexible choir are published by Spartan Press as part of the Small Choir Music Series. There will be more to follow.
Please visit my blog for creative teaching ideas, and browse these pages to view and hear the music I publish for beginner piano.